Hi all! I am so honored to be a Finalist in the Shoot & Share Photo Contest this winter! Waaaahooo!
"There were 30 million votes on 230,000 photos from incredible photographers in 120 different countries!"
You should definitely check out the photographs that were a part of this contest: http://shootandshare.com/photo-contest/ WOW. You will be amazed! Such talent, from all around the world.
Three of my photographs received badges or honors in the contest, and this one is which received the highest of mine: a FINALIST BADGE! This is Mr. Frolov, during his wedding week at Itasca State Park, in Park Rapids, MN. We had such a blast with the whole wedding party flopping the groom up into the air. And, I have to be honest, the mom-in-me freaked out a little bit. I mean, they are on a bridge, while it's snowing, over the water, and they're all freezing their tails off— so who knows if they're going to catch the guy!? Well, they did! Don't worry 🙂 This Russian Orthodox Couple was so fun to work with last November. I'm so glad I was able to shoot this wedding!
This photograph made it to round 10/10 in the contest!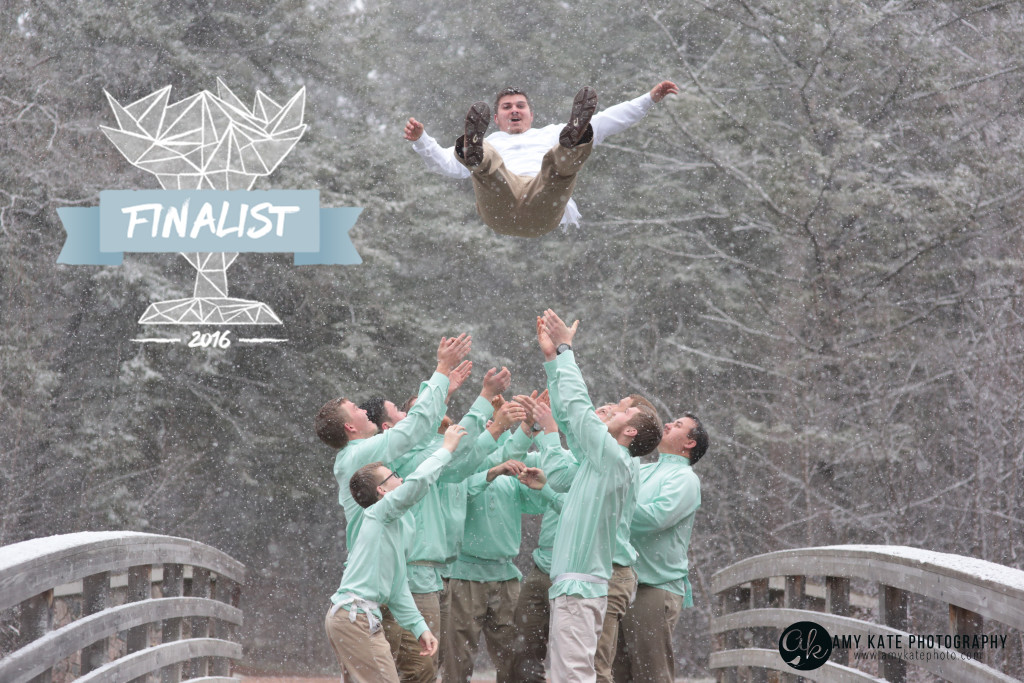 #shootandshare #shootandsharecontest
I hope to share with you a couple more images of mine that made some last cuts in the contest, too!
–Amy Kastenbauer,
Cass Lake Minnesota's Winning Russian Groom-Throwing Photographer 😉 (Self-titled, hah!)